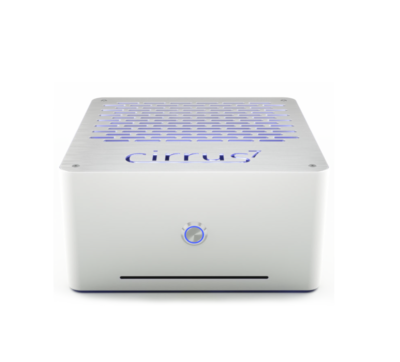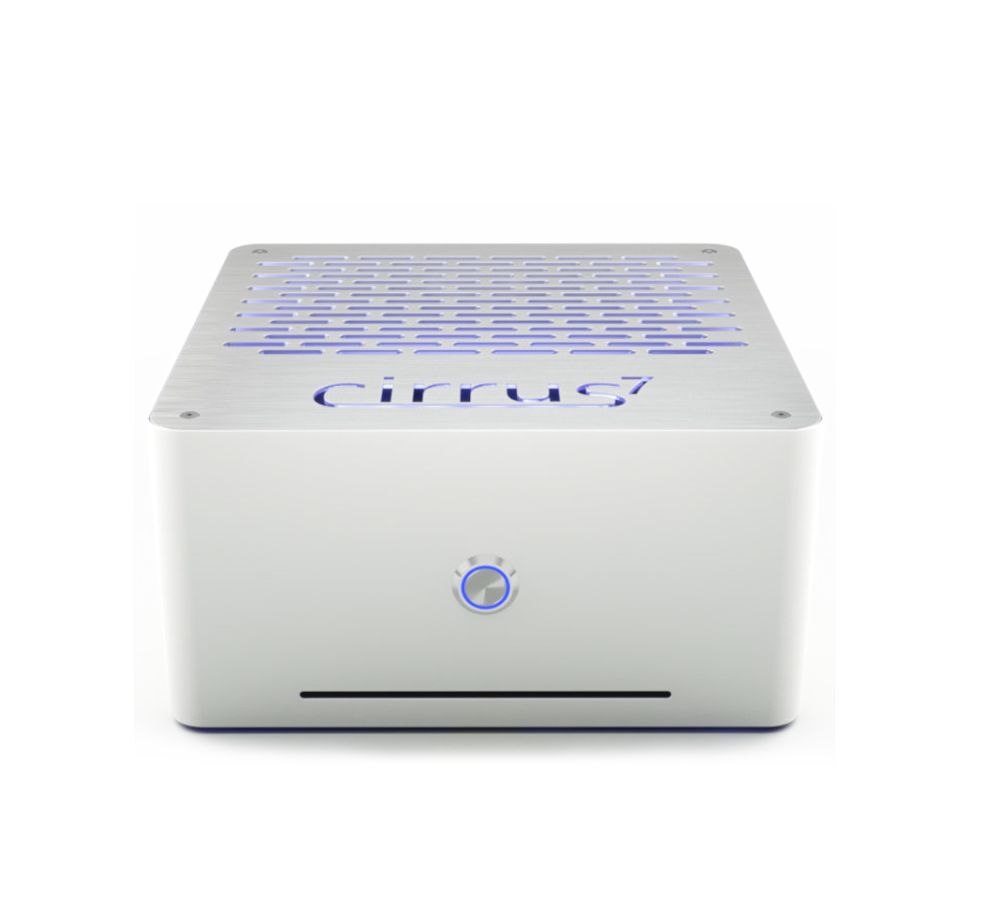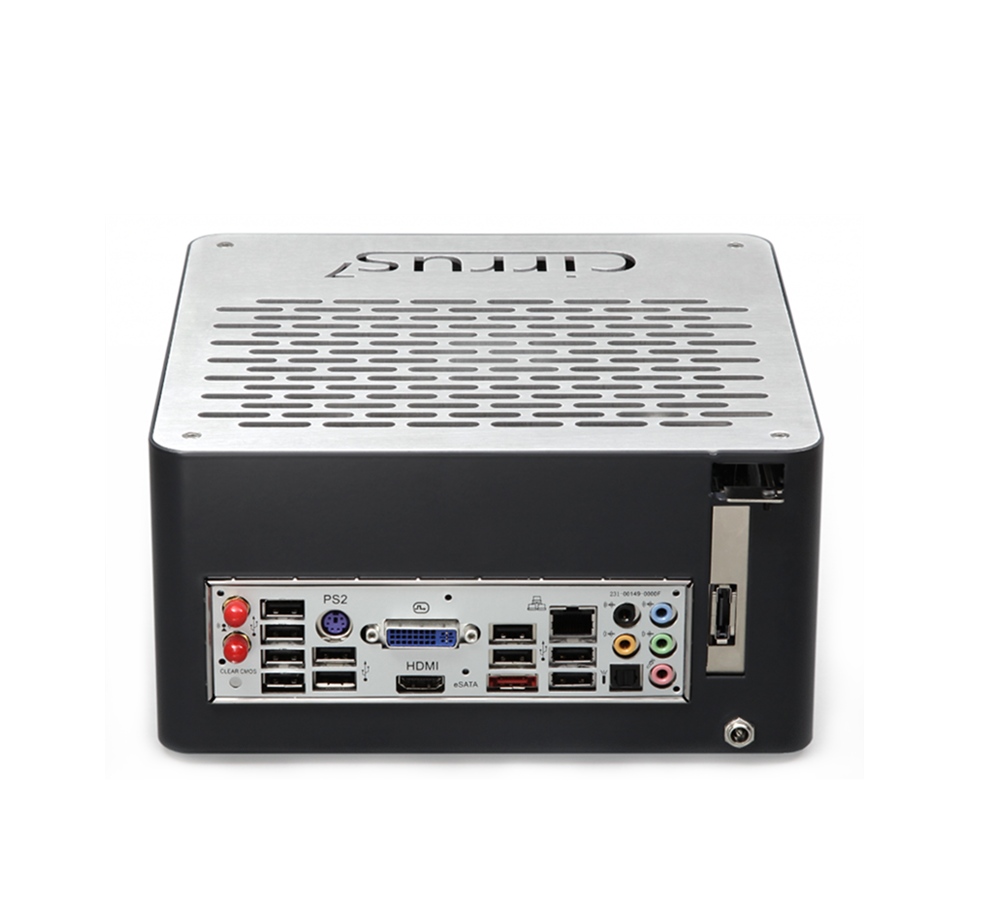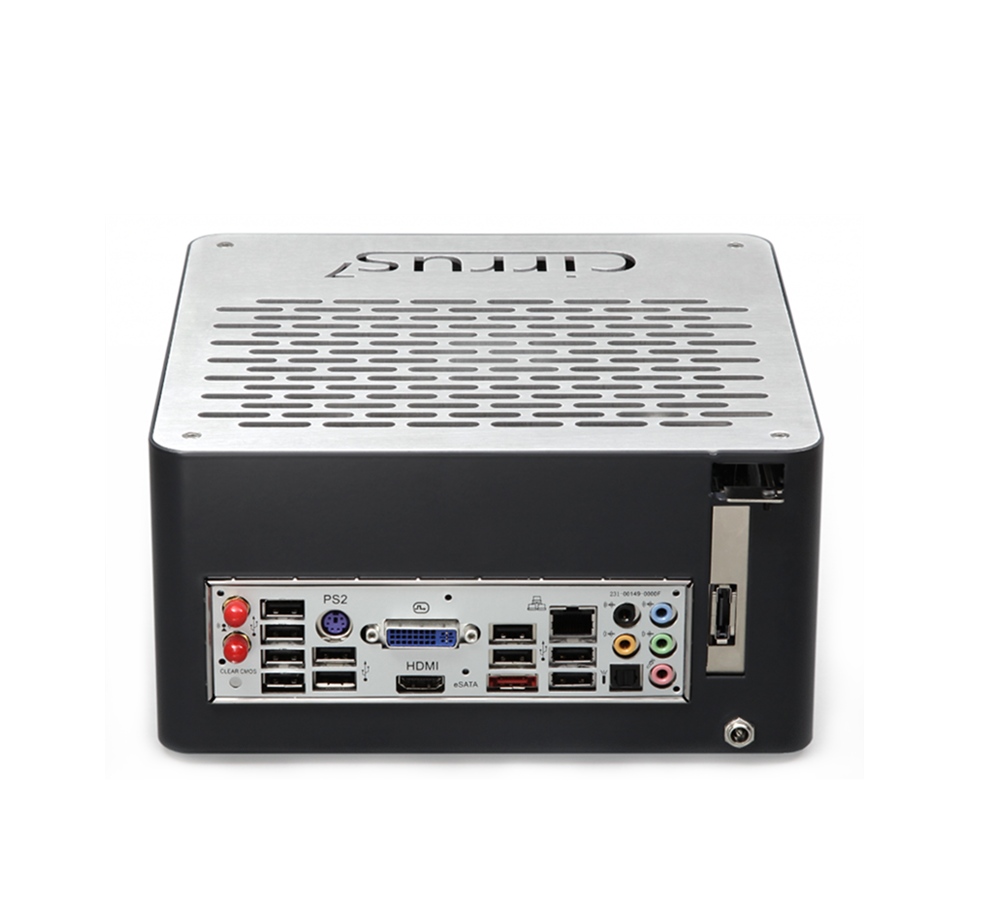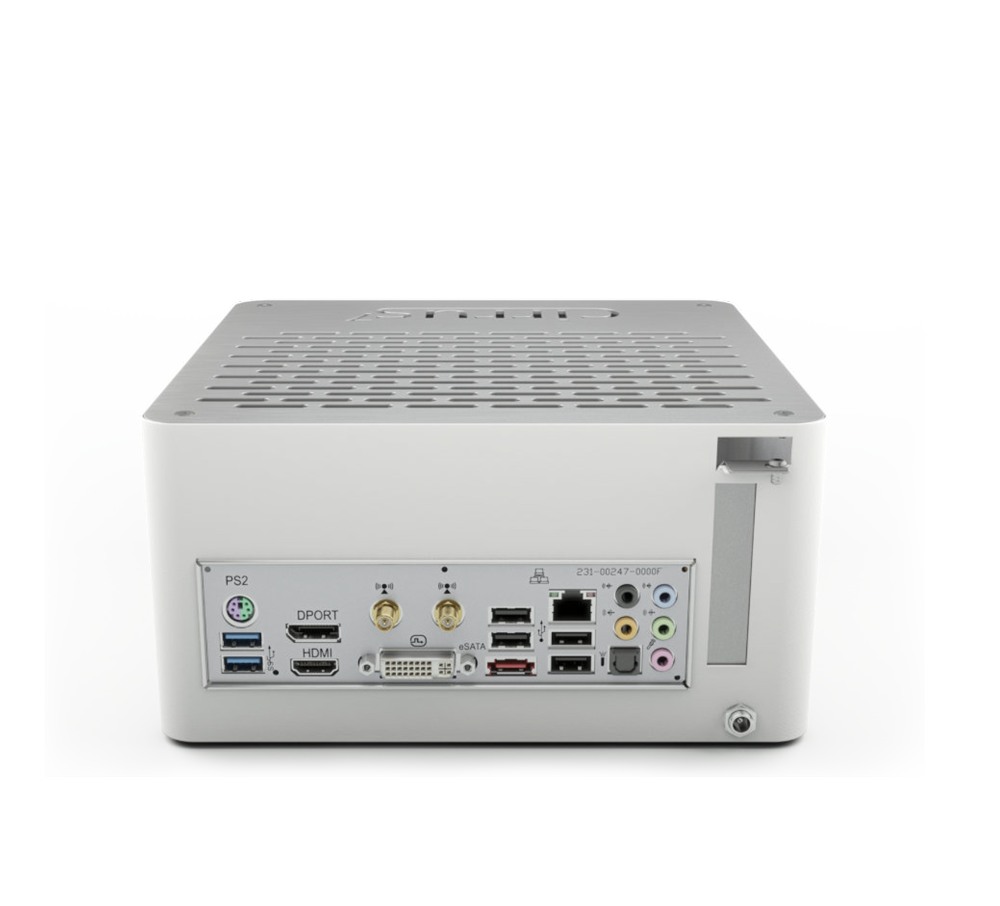 cirrus7 one
Whether as HTPC, server or desktop – the Cirrus7 cuts a good figure with its numerous features. Customize the Cirrus7 to your individual needs.
multiple application possibilities – desktop, HTPC, server
compact dimensions – less than 5 litres
whisper quiet air cooling
tested hardware – 24h burn-in test before delivery
Delivery time: 3-5 Working days
Housing color

Choose the color of the powder coating for the case.

RGB LED effect lighting (LightCommander)

With the illumination option different LED illumination colors can be configured by software.

Check your Cirrus7 One on different lighting colors*

Processor (CPU)

Choose between different Intel® Coffee Lake Refresh CPUs.

0 €

69 €

139 €

199 €

329 €

499 €

Main memory (RAM)

Select the right size of memory for you.

0 €

49 €

89 €

179 €

279 €

Optical drive

Internally installed slot-in burner.

SSD (M.2 - NVMe)

Choose between different M.2 SSDs.

Hard disk/ SSD

A total of 3x 2.5 "SSDs / HDDs can be installed.

Preinstalled operating system

If dual-boot configurations - or other distributions are desired - please note in the comment field.

Comment

We also try to fulfill your special requests.