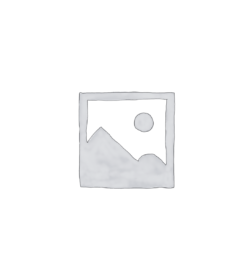 cirrus7 incus A300
silent cooling due to passive aluminium heat sink housing with copper cores
with AMD Ryzen CPU
based on ASRock DeskMini A300
Delivery time: 3-5 working days
Complete System or Housing

Choose between a complete system or the pure heat sink housing for the installation of already existing components.

The complete system comes with a 3-year warranty on all configured components. The system is delivered with the latest BIOS version. Before delivery we carry out a burn-in test. 

For operation you need at least: ASRock DeskMini A300, compatible Ryzen CPU, RAM.

Vorbestell-Rabatt

Aktion verlängert! Profitieren Sie bis einschließlich 11.11.2019 von unserem Vorbesteller-Rabatt. Auslieferung erfolgt ab 01.11.2019.

Processor (CPU)

With a waste heat of 65W, the cirrus7 incus is equipped with additional cooling fins.

0 €

39 €

89 €

89 €

169 €

169 €

Main memory (RAM)

Select the size of the main memory.

SSD (M.2 - NVMe)

Choose between different M.2 SSDs. The NVMe SSDs are also cooled via the case and can therefore maintain their full speed even under load.

Hard Disk / SSD

Additionally, or instead of one M.2 SSD, up to two 2.5" SSDs / HDDs can be installed.

Dust Protection

Without dust protection there are ventilation slots between the individual cooling layers. Without a fan, however, dust hardly penetrates the case. For very dusty environments, or industrial environments, there is therefore a dust protection option.

VESA wall and screen mount

VESA bracket for wall and screen mounting.

WiFi / Bluetooth

If the WiFi option is selected, suitable antennas for 2.4GHz / 5GHz are included.

Preinstalled Operating System

If dual-boot configurations - or other distributions are desired - please note in the comment field.

0 €

0 €

0 €

€

109 €

159 €

Comment

We also try to fulfill your special requests.