The bad news in advance: The cirrus 7 nimbus release will be postponed for one month to the end of June. Our preparations are in full swing, but unfortunately we can not keep the original date.
We are overwhelmed by the high response after the announcement. I had not expected such high demand from all over the world. Thanks to all interested parties! The most frequently asked questions in particular to the starting price I will answer here.
The cooling conceptt
The cirrus 7 nimbus is built in the sandwich principle. Various layers of lasered aluminum are stacked into a heatsink housing. A simple and cost-efficient design is the idea behind the concept. It works without heatpipes.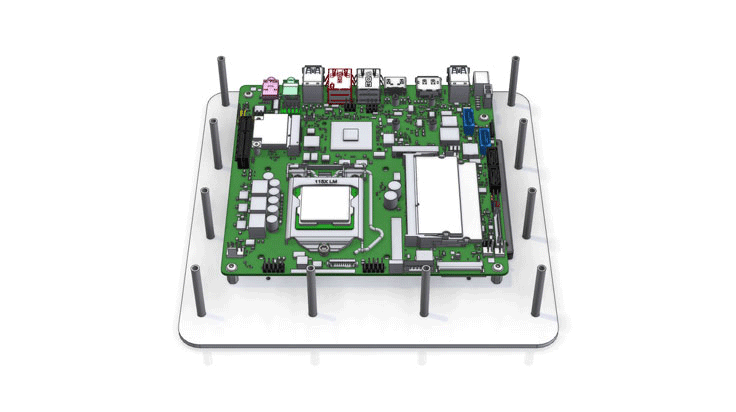 Another advantage is that you can build cirrus 7 nimbus at different heights. A Lammelenschicht is 12mm high. With each layer, the passive cooling performance improves.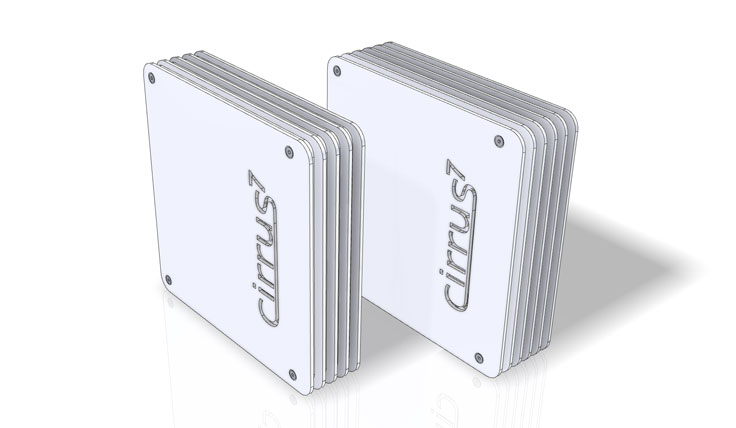 Pre-order consideration
Due to the high demand, delivery bottlenecks may occur after release. We therefore offer all interested parties an interest in buying interest preorder@cirrus7.com to write.
It is NOT a binding order. Interested parties who leave a pre-order message will be notified early on availability and preferred to handle other orders.
Hardware
Mainboard: Intel DQ77KB
CPU: G1610T (499.- €) / G2020T (538.- €) / i3 3220T (588.- €) / i5 3470T (648.- €) / i5 3570T (668.- €) / i7 3770T (758.- €)
Pre-configured standard equipment: 4GB RAM / 60GB mSATA SSD
OS: Ubuntu 13.04 / Ubuntu 12.04 / Windows 8
connections
1x HDMI
1x DisplayPort
4x USB 3.0 + 4x USB 2.0
2x Intel GBit LAN
Storage
1x mSATA
2x 2.5" 7mm SATA-III
Others
WLAN + Bluetooth: Optional
VESA / wall bracket: optional
vPro + KVM over IP: ab core i5
power consumption
Idle: 16W
max: depending on the CPU 30-65W
Shipping and availability outside Germany
Shipping within Germany: free
Europe(EU): 19,99€
Outside EU: on request
Haswell
Due to the expected availability of matching boards, a Haswall version is unlikely to be released before Q4 / 2013. Intel will most likely release low-end Haswell variants later, as Ivy-Bridge did.