From now on, the cirrus 7 one shipped with the Gigabyte H77N Wifi Mainboard . For a long time, we used the Zotac H77-ITX-A-E as well as the previous models H67-ITX and H55-ITX. Working with Zotac has always been easy. Thanks to the Zotac support, who always looked after us competently.
The move became necessary as Zotac officially shut down the H77-ITX-A-E to clean its own product line. The board has therefore not been available for several weeks. Now our camp is exhausted. Configure the first cirrus 7 one Models with Gigabyte boards have already been delivered.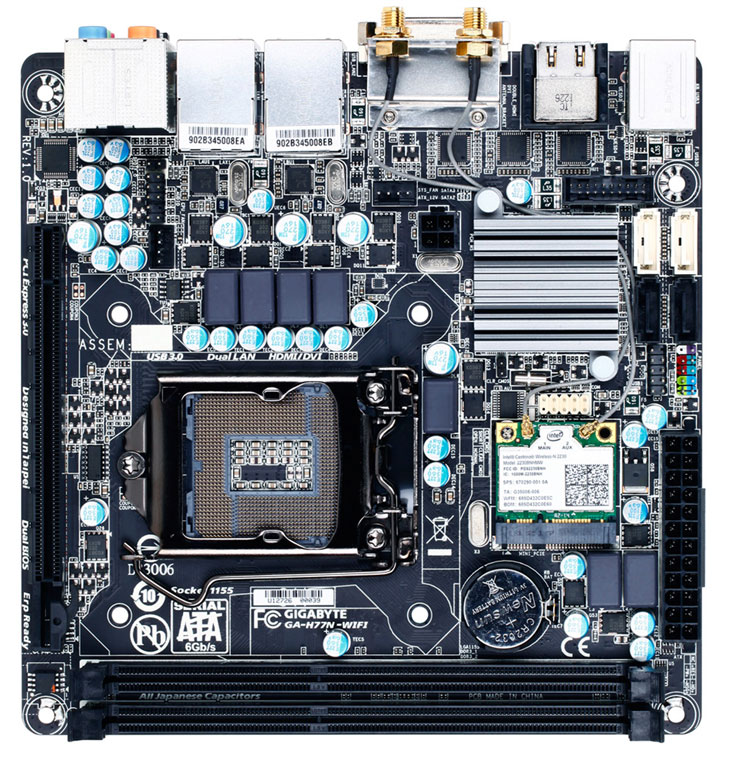 What's changing on cirrus 7 one
The Gigabyte H77N-WIFI differs only minimally from the features of the Zotac-H77-A-E . The Gigabyte board is even better in our opinion for the needs of cirrus 7 one fitted. The differences in a nutshell:
2x Gigabit LAN statt 1x Gigabit LAN + eSATA wie noch beim Zotac-Board. (eSATA konnte sich bei externen Datenträgern auch nicht etablieren und bleibt bei externen Datenträgern ein Exot). Insbesondere für manche Server-Anwendungen sind zwei Gigabit LAN Anschlüsse sicherlich interessant.
2x HDMI statt 1x HDMI + 1x DisplayPort
Der mSATA connection with SATA II is gone. That too should be to get over for most of them. Finally, SATA II turns out to be more of a brake on today's SSDs.

The new Gigabyte board H77N-WIFI also comes with a Intel WIFI / Bluetooth module and not one of Atheros as before.Especially under Linux, the Intel-WLAN module is less problematic and better supported by Intel.
Otherwise, you will of course get the usual support .. It does not matter if you are onecirrus 7 one with Zotac or Gigabyte motherboard.