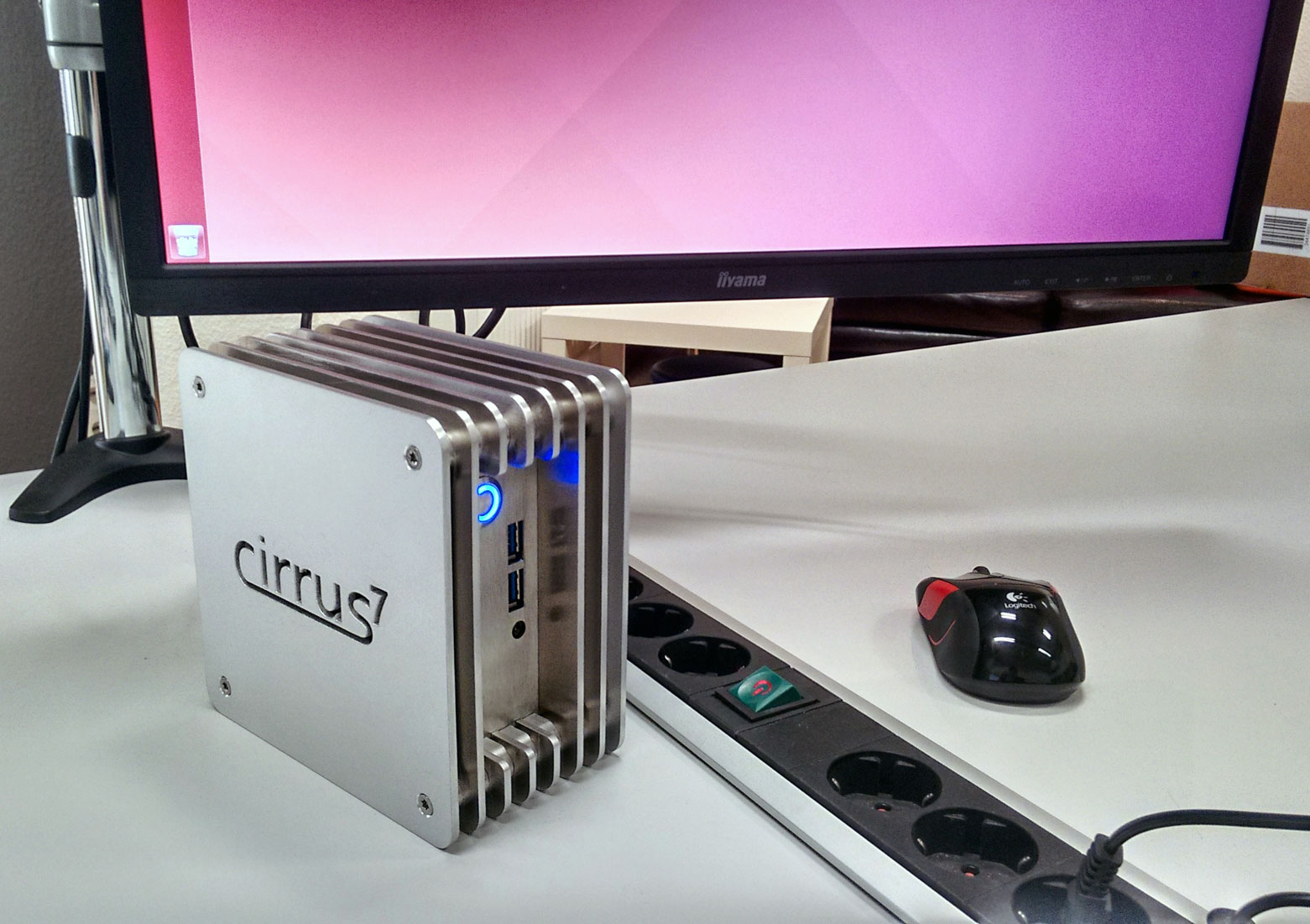 What is worth waiting for. Of the cirrus7 nimbini can now be ordered and will be delivered from 18.05.2015.Based on the Intel® NUC platform, we offer three different passively cooled and thus completely silent editions. The performance spectrum ranges from a Bay-Trail CPU to the i7 of the latest Broadwell generation
High flexibility due to high configurability
Of the cirrus7 nimbini can be flexibly configured by various options. The Business and Media Editions provide a M.2 interface for fast, new generation SSDs.In addition, a conventional 2.5 "SSD / HDD can be installed on all models.To accommodate a 2.5″ SSD in the smallest space, the cirrus 7 nimbini grows in height by 12mm. For this we use a built-in kit. This consists of an additional cooling layer, as well as the required cables for installing the SSD.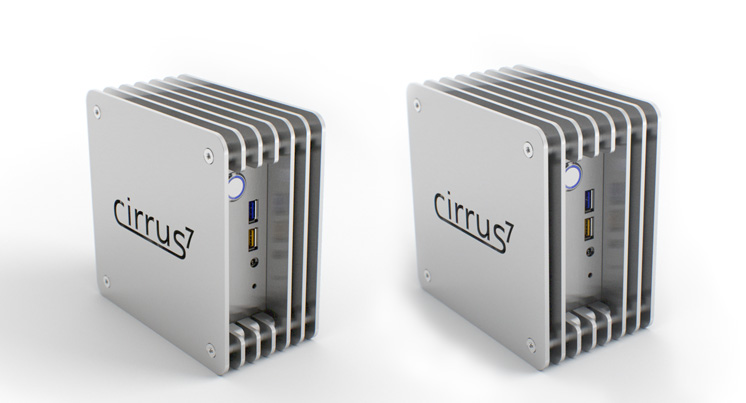 cirrus7 nimbini ohne und mit 2.5″ Einbau-Kit.
DIY kit and barebone variant follow
In 3-4 weeks will follow the DIY kit, as well as a barebone and case-only variant. Above all, we have to make building instructions for this.