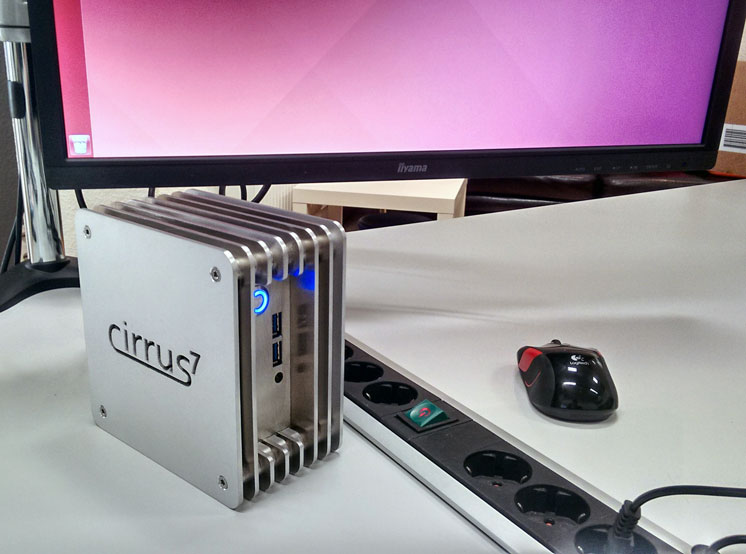 With just 150x150x87mm the cirrus 7 nimbini is the youngest and smallest scion of the cirrus 7 mini PC Family. Made in the style of its big brother, cirrus 7 nimbus , it has no fans at all and is constructed from modular aluminum layers that ensure passive operation even under full load.
Inside, there is a Intel ® NUC board of the latest Broadwell generation (i3 / i5 / i7) . There is room for a fast M.2 SSD + additional 2.5 "drive, as befits the nimbini is Linux compatible and will ship with Ubuntu 14.04 LTS or Ubuntu 15.04 .
For the first time there will be a nimbini complete system including Ubuntu / Windows pre-installation as well as a DIY version as a kit . From over 90 individual components, the savvy customer can screw together his nimbini at a price advantage. There will be several design variants, e.g. a smaller number of layers, if no 2.5 "drive is required, or wall and screen mount features.
Pre-orders will be accepted at the end of April, beginning of May. In the middle of May the first deliveries will be released. Stay tuned.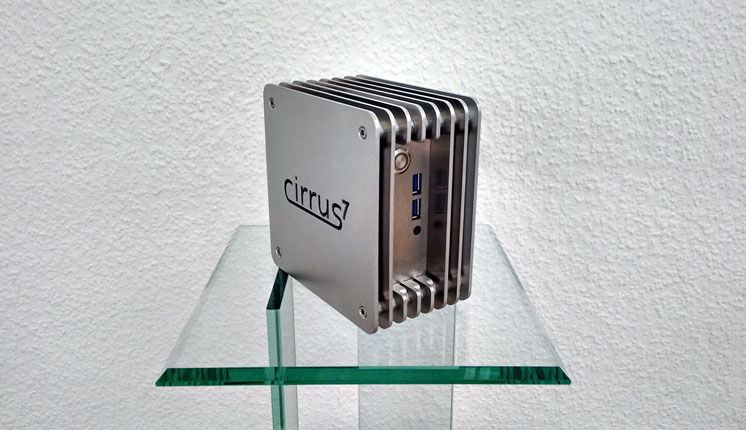 Connections front: 2 x USB 3.0 + 1x jack in front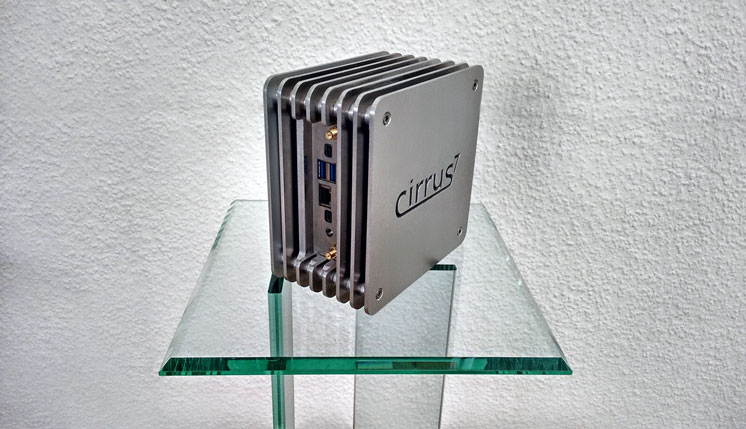 Connections rear view: 2 x USB 3.0 + 2x mini-DP + 1x GBit Ethernet + WLAN (optional) + power supply power supply